It May Not Be as Great as Gatsby, but Fitzgerald's 4th Novel Ain't Shabby
4th month of F. Scott Fitzgerald reading challenge, 4th novel, Tender Is the Night (1934).
F. Scott Fitzgerald's first of five novels, This Side of Paradise, turns 100 this year and new "Collector's Editions" are out from his old publisher Scribner, now part of Simon & Schuster. The more likely motivation for the new editions, however, is that the brilliant and lucrative Gatsby now slips into the public domain, as of January 1, and Scribner understandably wanted one last cash grab. Everyone and his brother is publishing The Great Gatsby for 2021 and it seems half are putting out their own Gatsby "prequels," as well, hoping to ride Fitzgerald's coattails to fame and fortune, though — safe bet here — their books won't be anywhere near as good.
Point is, these new Scribner editions, combined with Independent Bookstore Day on Aug. 29, gave me an excuse to finally read them all. I ordered one each from five of my favorite indies, to read one a month. (Shoutout here to Quarter Moon Books and Gifts in Topsail Beach, N.C., for Tender is the Night.)
Three quick thoughts on Tender Is the Night.
1. TENDER IS MUCH MORE COMPLEX THAN FSF'S EARLIER BOOKS, A BLESSING AND … NOT A BLESSING
Start with the length. Tender is more than double the length of Gatsby. This edition runs 402 pages, spread over 61 chapters divided among three "books" or sections.
Continue to the complexity. The novel focuses on Dick and Nora Diver, wealthy and beloved Americans throwing what amounts to one long party in the south of France. (Shades of Gatsby: parties and drinking predominate.) The pair was modeled on friends of Scott and Zelda Fitzgerald, and a little on the Fitzgeralds themselves. Dick is a psychiatrist, Nora a gorgeous and wealthy mental patient (not surprising, given what happened to her long before) whom he — gulp! — married. There are six or eight notable other characters, including Rosemary Hoyt, a young and (again) gorgeous actress. Complications arise between Dick and Rosemary. Complications arise everywhere. Unforeseen complications arise everywhere.
And consider the structure. Tender contains a significant flashback. I'd read the book before, for a school assignment, and forgotten there was a flashback. Many apparently are confused by it. (Fortunately, I've taken up a running correspondence with Fitzgerald expert James L.W. West III, who is the editor of the 18-volume Cambridge Edition of Fitzgerald's works, and whose work is included in these volumes. Having the world's preeminent Fitzgerald scholar tip me off in advance to the flashback didn't hurt.) For those about to read it, the flashback constitutes the first 10 chapters of the second section of Tender. It begins with the words "In 1917," which should be a tip-off, as the book itself begins in 1925.
The flashback was such an issue with readers and critics that Fitzgerald began making notes on how to re-release it in chronological order. His friend and noted critic Malcolm Cowley did indeed have the re-ordered book released in 1948. Seems a shame to me, though; the delayed unveiling of information works better. Fortunately, this edition is Fitzgerald's original.
2. AGAIN, THE DUDE COULD WRITE.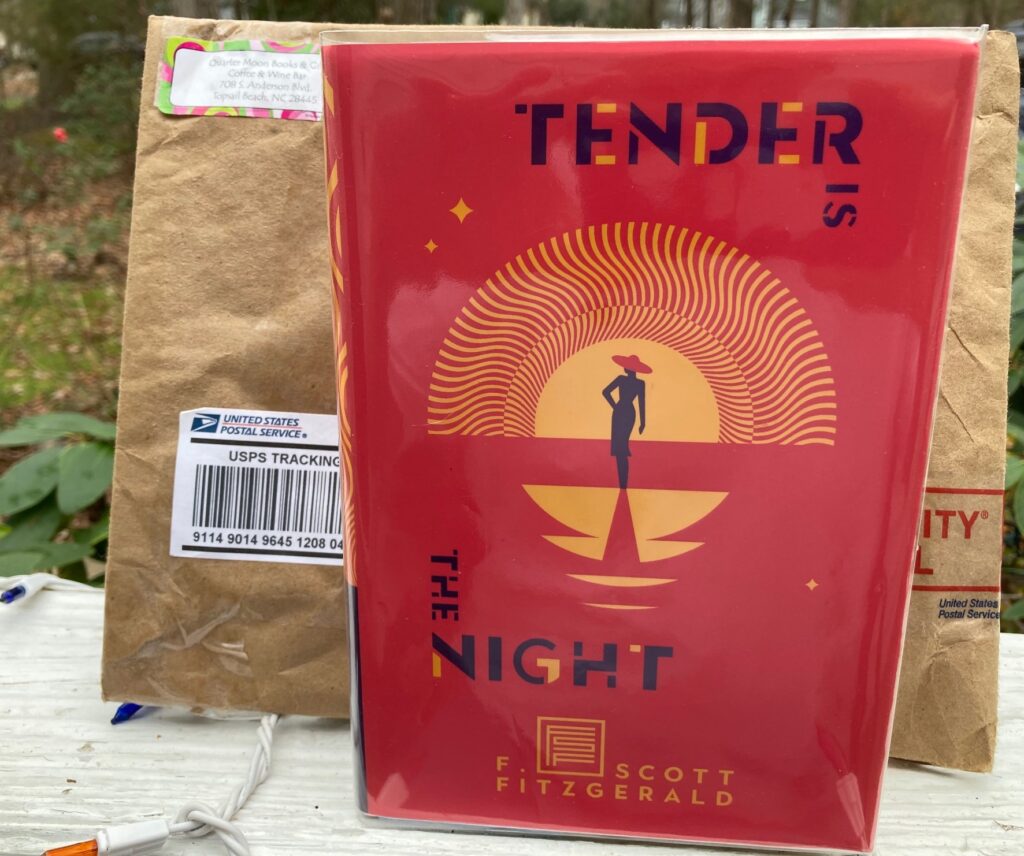 Fitzgerald's perceptiveness and writing ability continue to astonish, nearly 90 years after, in this case, the publication of Tender Is the Night. In virtually every paragraph, sometimes every sentence, Fitzgerald writes with the angels.
It's foolish to pick out samples. I offer these instead as merely indicative of his writing and not the best:
"But to be included in Dick Diver's world for a while was a remarkable experience: people believed he made special reservations about them, recognizing the proud uniqueness of their destinies, buried under the compromises of how many years. He won everyone quickly with an exquisite consideration and a politeness that moved so fast and intuitively that it could be examined only in its effect. Then, without caution, lest the first bloom of the relation wither, he opened the gate to his amusing world. So long as they subscribed to it completely, their happiness was his preoccupation, but at the first flicker of doubt as to its all- inclusiveness he evaporated before their eyes, leaving little communicable memory of what he had said or done."
"In the dead white hours in Zurich staring into a stranger's pantry across the upshine of a street-lamp, he used to think that he wanted to be good, he wanted to be kind, he wanted to be brave and wise, but it was all pretty difficult. He wanted to be loved, too, if he could fit it in."
"As an indifference cherished, or left to atrophy, becomes an emptiness, to this extent he had learned to become empty of Nicole, serving her against his will with negations and emotional neglect. One writes of scars healed, a loose parallel to the pathology of the skin, but there is no such thing in the life of an individual. There are open wounds, shrunk sometimes to the size of a pin-prick, but wounds still. The marks of suffering are more comparable to the loss of a finger, or of the sight of an eye. We may not miss them, either, for one minute in a year, but if we should there is nothing to be done about it."
I haven't even touched on the sharp, telling dialogue or the philosophizing, which is other-wordly. You'll have to read the book.
3. SO . . . BETTER THAN GATSBY?
In a word, no . . . except maybe.
In some ways, it may be.
Gatsby is a shooting star, a walk-off home run, a blazing 100-yard kickoff return that leaves the fans breathless. Tender, by contrast, is a long satisfying drive down the field, with every play just right, perfectly blocked runs and perfectly thrown passes that ultimately score the game-winning touchdown, too.
James West says one can't begin to under TITN until at least a second reading, and that seems right. (By the way, West's back-of-book notes, explaining cultural references of the age, are simply invaluable.) It's a complicated book, taking on the influence wealth has on people, that kindness does, and that various forms of brutality do. Not only is the plotting intricate but so are the concepts. Still, it's compelling. A hundred pages in, I began reading more each time than I'd intended, eager to learn what was going to happen to these characters I now knew. I became invested in them and the book. And I was left melancholy at the end.
But back to the original question. In 1998, the prestigious Modern Library ranked the 100 best novels of the 20th Century. Fitzgerald was one of the rare writers with multiple entries. The legendary Gatsby was No. 2 (behind only James Joyce's Ulysses), but Tender Is the Night was high up at No. 28.
That's one view. A classic, and a near-classic.
Fitzgerald himself had another view. He said Tender was the best book he ever wrote.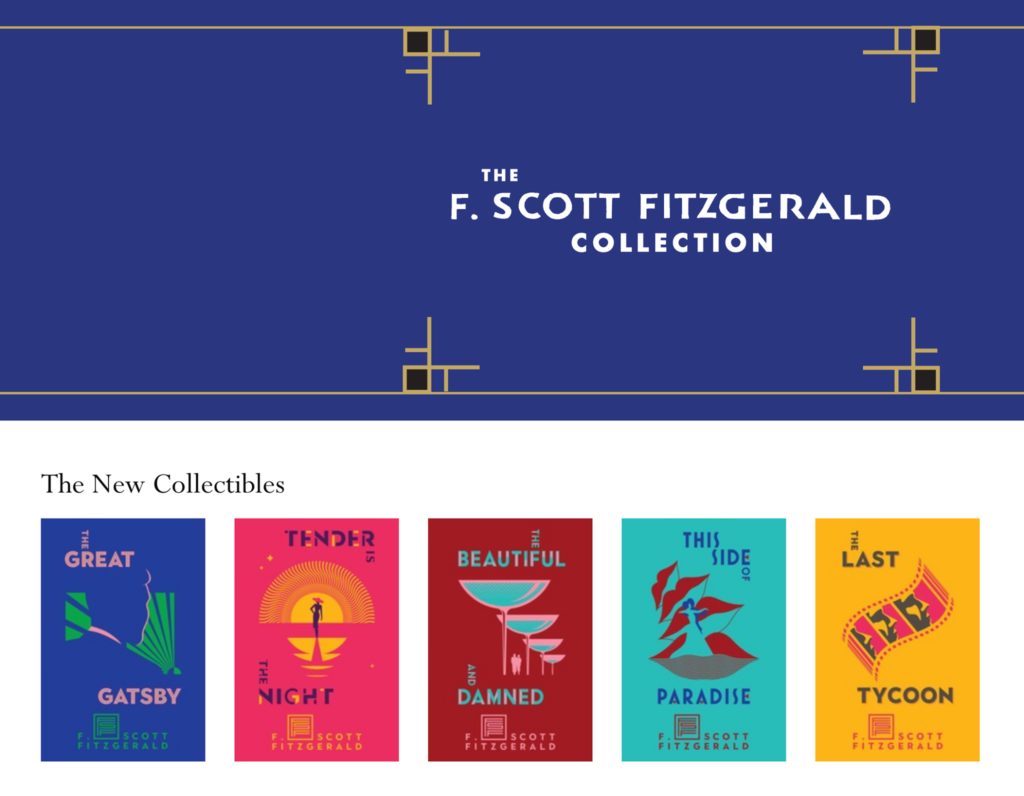 VisibilityPublishStick to the top of the blogAuthor21 Revisions