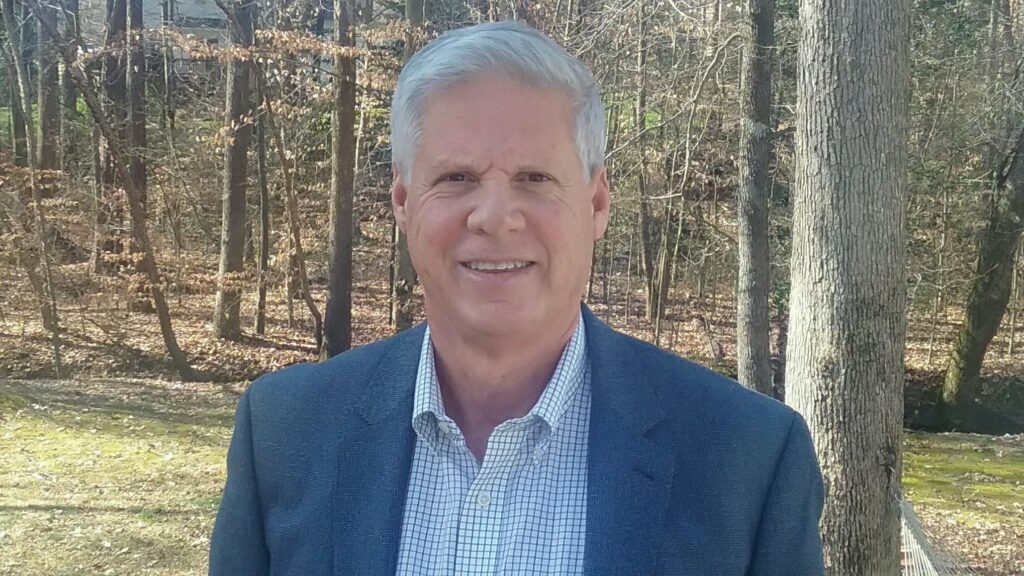 RAY McALLISTER HAS BEEN A WRITER VIRTUALLY HIS ENTIRE LIFE or at least back to his elementary school days in Scottsdale, Ariz. It was there that he started a school newspaper, The Navajo Reporter. His one remaining memory: a front-page article on a school-wide poll that found the pupils' overwhelming favorite TV show was "The Man From U.N.C.L.E." (" 'Lost in Space' Distant Second" the subhead noted.)
By high school, his family had moved to Pennsylvania and Ray, of course, worked on the existing school paper. He did so in college, too, becoming sports editor of The Daily Collegian at Penn State, winning a national Hearst Journalism Award for reporting on football coach Joe Paterno's first accepting, then declining an unheard-of million-dollar coaching offer from the professional Boston Patriots. ("Paterno a One-Night Millionaire" read that headline.) What he remembers more, though, were senior-year trips to report on the football team in California, Colorado and Florida. Heady stuff for a 21-year-old.
After graduation, Ray took a job as a general assignment reporter and night police reporter for The Richmond Times-Dispatch. That led to stints on the paper's special projects team and legal affairs team before he was given the local columnist's position. For 19 years, he wrote more than 2,700 columns, winning several awards and leading to a book collection of some, the locally best-selling Reflections: Objects in Mirror Appear Backwards, But Maybe It's Me.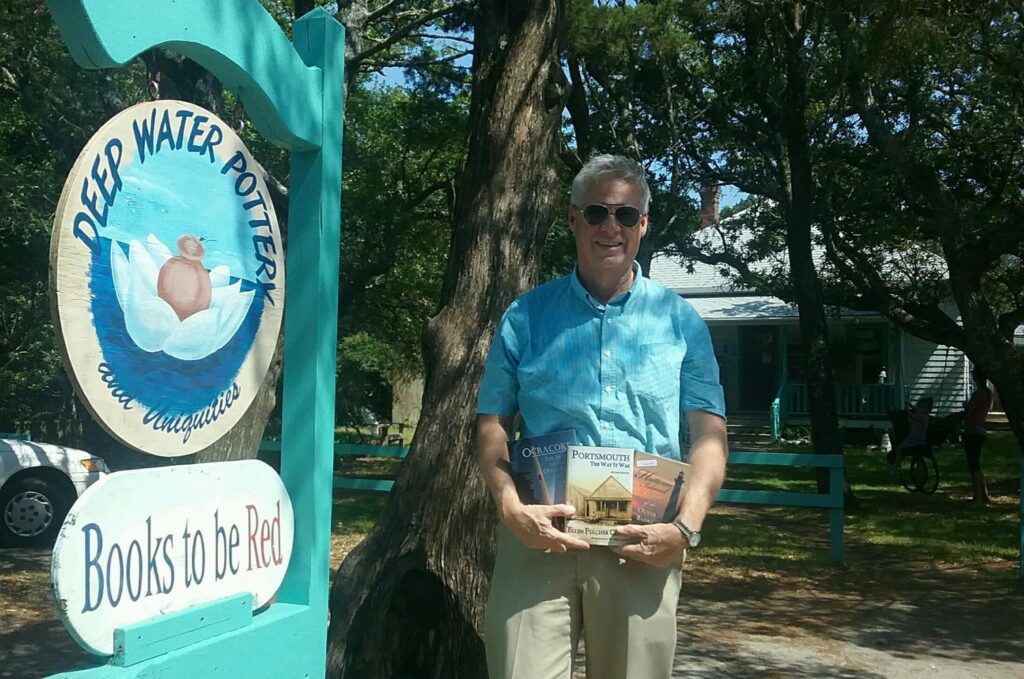 A family vacation led to his first start-from-scratch book, Topsail Island: Mayberry by the Sea, published in 2006 by the renowned North Carolina house, John F. Blair Jr. The book on the small-town remote island won several awards and led to a second, Wrightsville Beach: The Luminous Island, the next year. By now, Ray was ready to leave the paper, which he did, and concentrate full-time on books … which he didn't. Instead, while offering to write an occasional column for Boomer Magazine, he was offered the job of editor. Surprising even himself, he accepted. He recruited a number of popular newspaper writers to the magazine, and enjoyed the gig. Meanwhile, he continued his own writing, extending his coverage area to include North Carolina's Outer Banks with Hatteras Island: Keeper of the Outer Banks and Ocracoke: The Pearl of the Outer Banks. Both those coastal books, like the two previous ones, won the North Carolina Society of Historians' Willie Parker Peace Award, among others.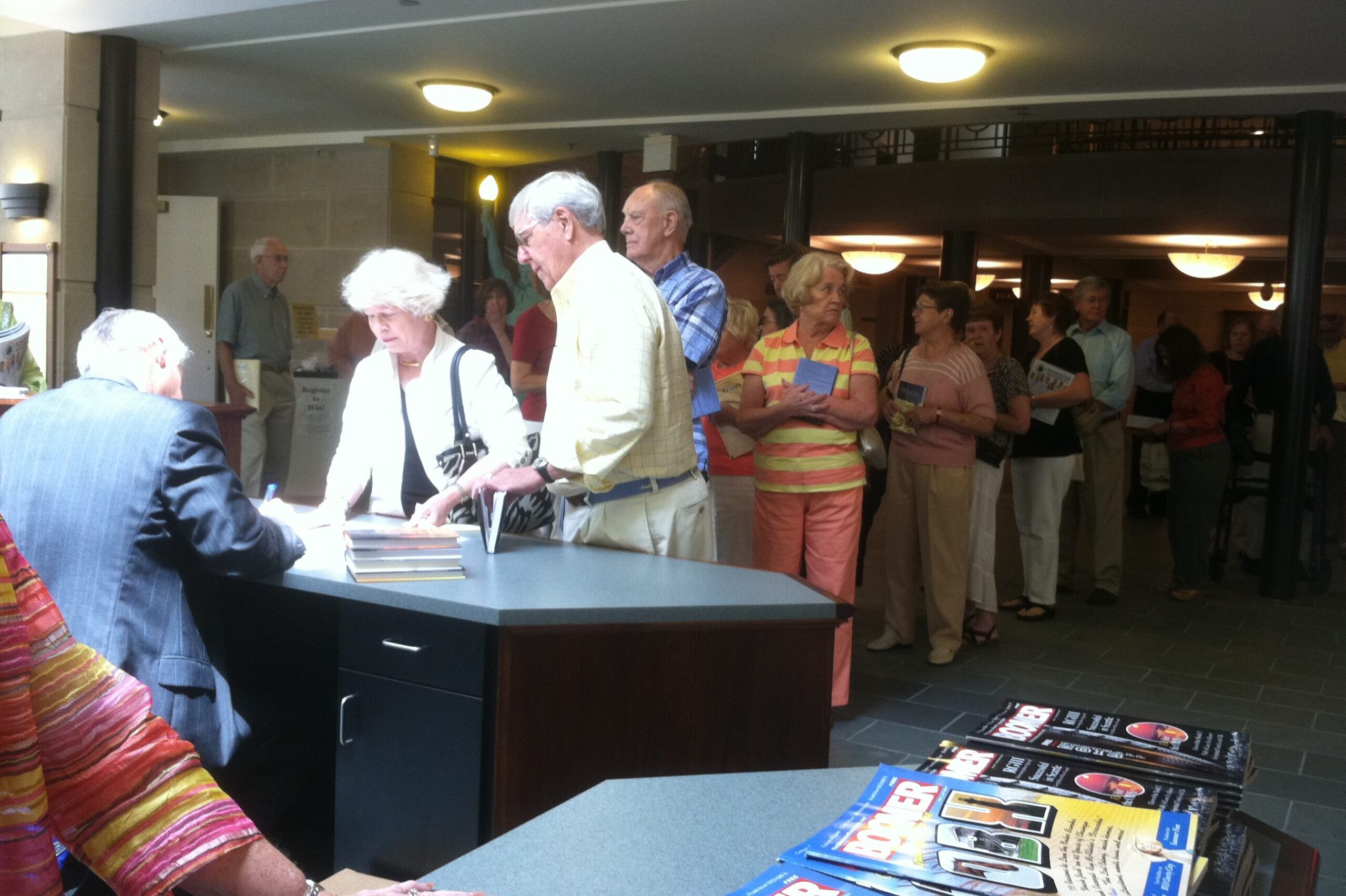 He also accepted an offer to write a history of Richmond's hugely popular speaker series, The Forum Files: The Stories Behind The Richmond Forum and, in 2016, left Boomer to concentrate full-time on books. Sound familiar? This time, he meant it. Moreover, he added publishing to writing. His erstwhile publishing house had found itself facing dissolution through a raft of pending retirements. So when John F. Blair, Publisher, decided to merge with another house, that freed up the rights to Ray's books. Using Beach Glass Books, a company originally begun by his daughter, Lindsay, to publish her children's books, he took over distribution of those books. He also produced expanded editions of three of his, beginning with Ocracoke (2016) and Wrightsville Beach (2017). Hatteras Island (2019) and Topsail Island (2021) followed.
Meanwhile, he found other worthwhile books to publish, including a collection by legendary humorist Jack Sandberg, Uncle Jack's Outer Banks (2020); Charlotte lawyer Charles Oldham's true story, The Senator's Son: The Shocking Disappearance, The Celebrated Trial, and The Mystery That Remains a Century Later (2018), and Anne Moss Rogers' powerful memoir, Diary of a Broken Mind: A Mother's Story, A Son's Suicide, and the Haunting Lyrics He Left Behind (2019).
Other popular offerings have been Roy Rogers' acclaimed love and murder story, North: A Novel (2020); Randy and Barbara Fitzgerald's humor collection, Flights of Fancy: Stories, Conversations and Life Travels with a Bemused Columnist and His Whimsical Wife (2017); reprintings of the late Ellen Fulcher Cloud's award-winning Portsmouth: The Way It Was (2017) and two-book collection, Ocracoke Lighthouse and The Old Salts (2018), as well as enlarged printings of two of Lindsay's Zarse's children's books, Pirates on Friday (2018) and The Magic of Topsail Island (2019).
Many of the books have appeared not only in hardcover and paperback print versions, but in eBooks and audio books, as well.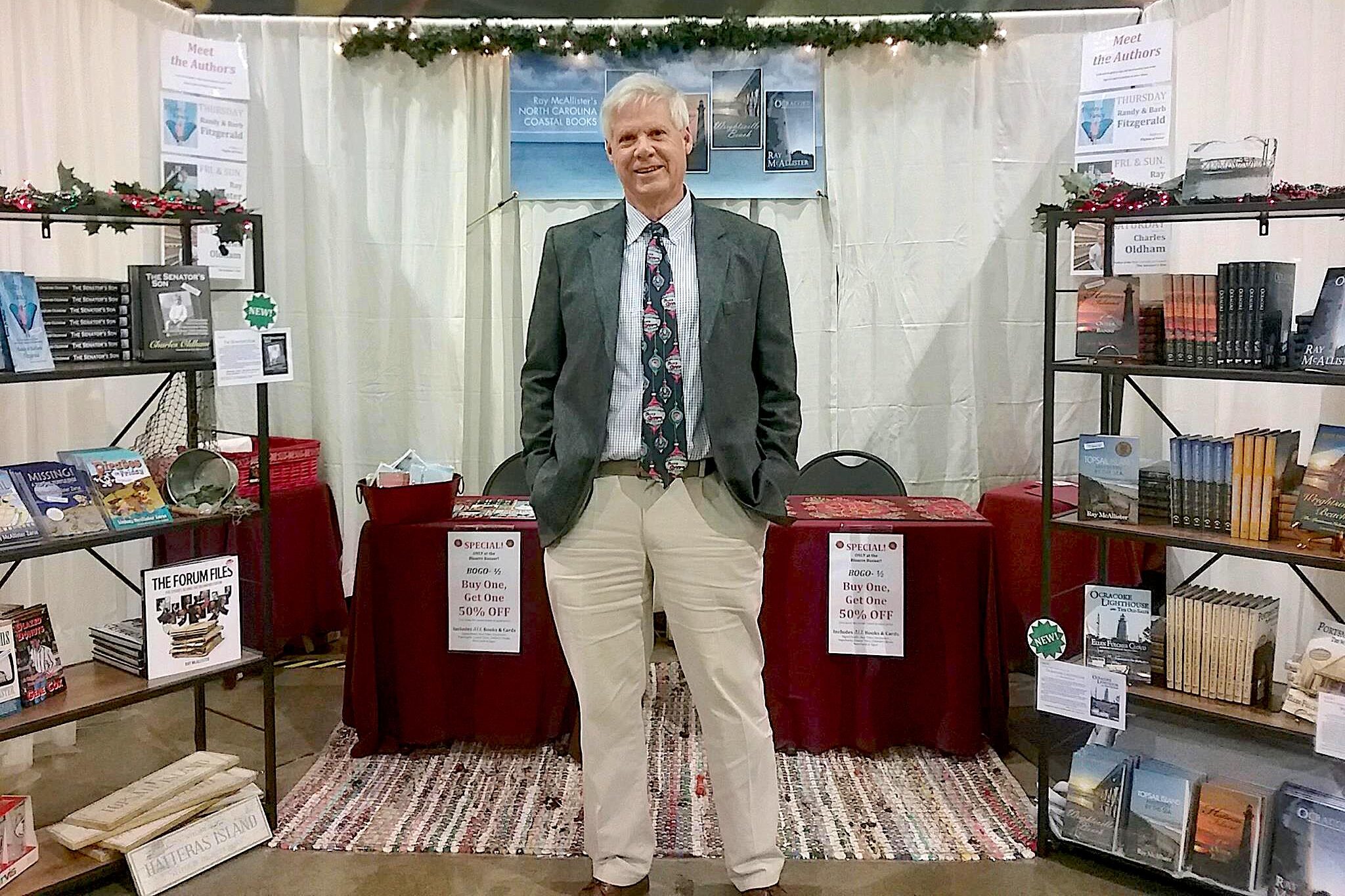 MEANWHILE, RAY IS CONTINUING to work on writing and publishing. Three books are planned for publishing in 2021. He and his wife, Vicki, live in the Richmond, Va., area and occasionally on Topsail Island, N.C., while visiting other islands from the Outer Banks to Key West. If you see him around the beach sometime, say hi. And if you have a good story to tell, better still.