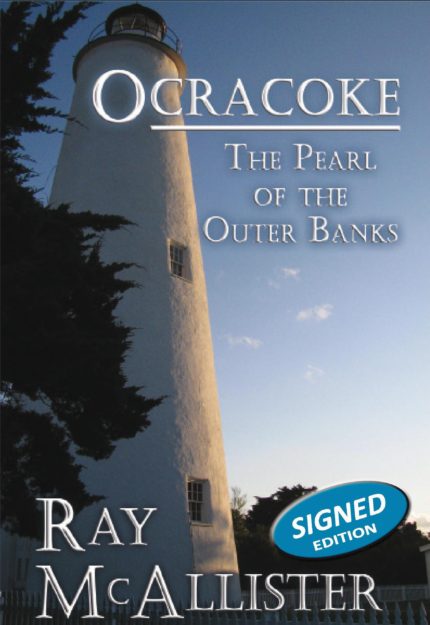 OCRACOKE
The Pearl of the Outer Banks

OCRACOKE: The Pearl of the Outer Banks, 2nd Edition, 
242 pages, 153 B&W photographs, maps, drawings.

Signed Hardcover: ISBN 978-0692-74245-7. 6-3/8 by 9-1/4 inches, $22.95.
Papterback: ISBN 978-0692-74246-4, 5-1/2 by 8-1/4 inches, $17.95.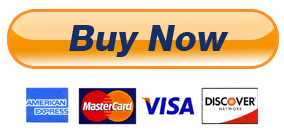 NEW

Enhanced edition of Ocracoke: The Pearl of the Outer Banks, with larger pages and photographs, 32 additional photographs, and signed by the author.

Ocracoke: The Pearl of the Outer Banks, by award-winning coastal author Ray McAllister, has just been published in an "enhanced edition"  by Beach Glass Books this fall. Each copy of the $22.95 limited edition is signed by the author. The book is also available in a $17.95 unsigned paperback edition.
Ocracoke Island is a vacation paradise, beautiful and often serene. It has rarely been entirely safe, however. Treacherous storms, pirates and even German submarines have taken down ships offshore and made the onshore lives of islanders uncertain. It was at Ocracoke that America's most famous pirate, the ruthless Blackbeard, met his end in a ferocious battle with naval authorities. The pirate was shot or wounded 25 times before finally dying of a throat slashing.
There is, of course, a gentler side to Ocracoke, as well. The island is home to the iconic 1823 lighthjouse that is only 75 feet tall and a photographer's favorite. Here, too, are ferries full of visitors and throngs of bicycle riders, a legendary herd of once-wild ponies and miles upon miles of national honored beaches, the charmingly unpaved Howard Street and the poignantly serene British Cemetery.
Author Ray McAllister explores them all, then goes further in search of the soul of Ocracoke, discovering what it is that pulls visitors back year after year. Like the author's other coastal books, Ocracoke is a winner of the North Carolina Association of Historian's Willie Parker Peace History Book Award. It is available at most Outer Banks booksellers, selected North Carolina and Virginia stores, and online sellers, including the author's web site, www.RayMcAllister.com. Ocracoke: the Pearl of the Outer Banks is a Delightful look at what has made Ocracoke special — and likely always will.
"A casual, chatty introduction to Ocracoke Island and its storied history, with plenty of entertaining tales. McAllister talks about Blackbeard, of course, and has a lifeboat full of shipwreck yards, but there is also material on the Outer Banks ponies, the unique "hoi toide" accent of the Banks natives and details about the Ocracoke lighthouse."
–THE WILMINGTON STARNEWS
"McAllister captures the essence of this island with anecdotes, personal reflections, informal interviews with Ocracokers, and intriguing histories. … Ocracoke: The Pearl of the Outer Banks is part history, part guide book, but mainly it's a loving tribute."
–NORTH OF THE JAMES MAGAZINE
Signed Books, and Stickers, with FREE Shipping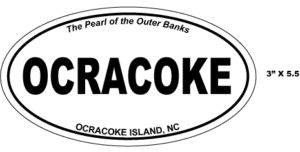 Long "Ocracoke" Stickers (3 x 5-1/2 inches)

$3 each, or 5 for $10, with FREE shipping