What I'm Doing for Indie Day.
How About YOU?
Today, I hope you know, is Independent Bookstore Day.
Have a local bookstore you love?
Show them.
For the third year—surely my personal record for persistence—I'm doing this support-the-indies thing by buying classic novel sets. One book from each store.
I'll let Amazon struggle on without me today.
(Don't worry. They'll be fine.)
*
THIS BEGAN ON A WHIM two years ago. F. Scott Fitzgerald's original publisher Scribner (now part of Simon & Schuster) put out a matched set of his four novels and a short story collection. His super-classic, The Great Gatsby, was about to go out of copyright, you see. They had to milk that thing while they could. Everyone in the world soon would be reprinting it.
Gatsby is one of my favorites. I decided to buy one Fitzgerald each from some of my favorite stores. No one got rich. But it was fun, even for the stores, and it brought some attention.
The next year, I happened to see Ken Burns' PBS series on Ernest Hemingway. Good timing. I decided to buy the set of classic Hemingway Library editions that Scribner had put out.
This year I wasn't sure—until I stumbled on William Faulkner's classics in matched Modern Library editions.  
(Hmm, yes, I do see a pattern. "I'll take 'White Male Authors of the 1930s and '40s, Alex." . . .
Next year, I promise to look for more diverse book sets. Send me your suggestions.)  

Email: ray@raymcallisterbooks.com
The six owners I've chosen, representing nine pure-bookstores I probably deal with most often as a publisher, now are all women. I don't know if that's coincidence. But I doubt it. They're smart, hard-working, and do a wonderful job. Over the years, since I added publishing to my book writing chores and been distributing books, they have become friends, too.
These are the Faulkner books, with the stores and owners.
Absolom, Absolom! — Books to be Red, Ocracoke, NC, Leslie Lanier
As I Lay Dying  — Buxton (NC) Village Books, Gee Gee Roselle
Light in August  — Downtown Books / Duck's Cottage, Outer Banks, NC, Jamie Hope Anderson
Selected Short Stories  — Fountain Bookstore, Richmond, VA Kelly Justice
The Snopes Trilogy (The Hamlet, The Town, The Mansion)  — Island Bookstores (3), Outer Banks, NC, Susan Sawin
The Sound and The Fury  — Quarter Moon Books, Topsail Beach, NC, Lori Fischer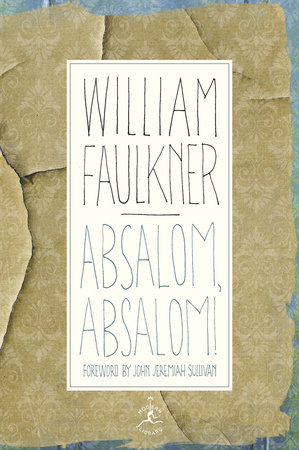 *
SO DOES THIS MATTER, buying one book from a local store?
Nope.
But if you do it, and I do it, and a friend of each of ours does it, and then a friend of each of the friends …
As the owner of Downtown Books, who's also the manager of Duck's Cottage Coffee & Books, puts it:
"If every family in the country shifted $10 a month to a locally owned, independent business instead of a national chain, $9.3 billion would be returned directly to their local economy. That means better schools, better roads, more support for police, fire and rescue, and stronger local economies."
Or as the owner of Buxton Village Books, also on the Outer Banks, puts it:
Shopping Math:

Spend $50 at a locally owned business and $34.00 stays in the community.

Spend $50 at a national chain and $21.50 stays in the community.

Spend $50 with an online megastore and not one red cent stays in the community.

Who do you want to support?
*
SEEMS AN EASY CALL, right?
So Happy Independent Bookstore Day! Hope you can stop in your favorite store, or just order something. . . .
(Hey, just dawned on me. You know what these Faulkner novels look like?

(Like those Rae Dunn coffee mugs. . . . Don't they?)
Thanks for reading,
Ray