COVID-19 and the Summer of '20
So are YOU going on vacation this year?
This morning has been rapid-fire crazy, with cancellations or postponements over the coronavirus coming from every angle … every few minutes. Even our home town of Richmond. The first was a note from my wife saying students would be off from her school tomorrow, so faculty and staff could develop plans. Then she sent another saying the big end-of-March 10k road race was being pulled, too, delayed until September. (Our whole family comes into town for that one … or would have.) The Richmond Forum followed with a subscriber email saying its two speaker events this month — one with Michele Obama — were canceled, though they could be rescheduled.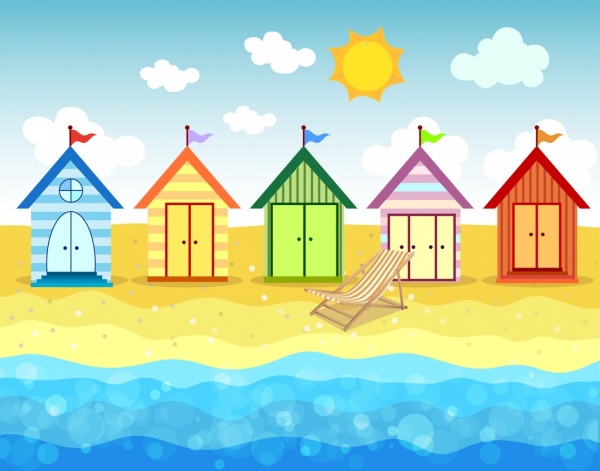 National events followed. College basketball conference tournaments were jettisoned right and left this morning — the ACC, the Big Ten, The Big 12, the SEC, the Big East, the A-10, the AAC, the MAC … well, you get the idea. (It shouldn't have been too much of a shock, I guess. The pro league, the NBA, shut down last night.) Then the whole college basketball "March Madness" championship was off. Major League Baseball, the pro hockey league, and the pro soccer league made similar announcements. So did events from coast to coast — the Turner Classic Movies festival in Hollywood, the Rock and Roll Hall of Fame induction in Cleveland, all Broadway performances in New York. Not to mention Disneyland. Many colleges had shut down, and now some lower level schools were following.
Many shutdowns were for a couple of weeks or possibly a month, enough time to get past the immediate crisis. So they were stretching into, say, mid-April. A few were going longer.
Other organizations seemed to be playing it all by ear with their shutdowns. There was a hope, but far from a certainty, that warmer weather will slow down the coronavirus, as it does every year to the flu.
So what will the summer be like?
Now that spring is being thrown on its head, are people making plans for the summer? Are they delaying? Are many losing their jobs, if only for a while?
Well, what does YOUR summer look like?
If my experience is any indication, it seems many haven't decided. I'm responsible for renting out the family beach house each year. (Have to pay for it somehow, you know.) March is when the summer usually books solid. People talk about vacations over Christmas and New Year's. By March, they're making decisions.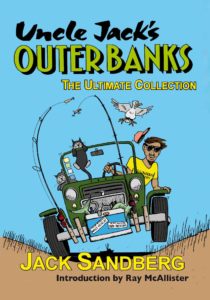 Not this year. Not so far. We've gotten a fraction of the usual inquiries. And yesterday, literally half of those who have booked contacted me. "What are our cancellation policies?" they wanted to know … "just in case, you know." (For the record: all your money back if you cancel more than 30 days early; half back if more than 14 days.)
And on the horizon, we'll have another way to judge. April 7 is publication date for what should be a big-selling book on the Outer Banks, UNCLE JACK'S OUTER BANKS: The Ultimate Collection. Jack Sandberg is much beloved, and his book is hysterical. Most will ship but I usually jumpstart a new book with store visits. But is there any sense in going to OBX shops if shop owners don't think people will show up?
They probably will in time. And beach towns — or the mountains — have an advantage. Obviously, you can't go to a basketball game or Disneyland or Broadway right now; people are jammed together. But you can still make a case for a spread-out beach or an empty mountain.
So what about your own summer vacation? Are you taking it or not? Have you delayed the decision?
Let me know your thoughts.