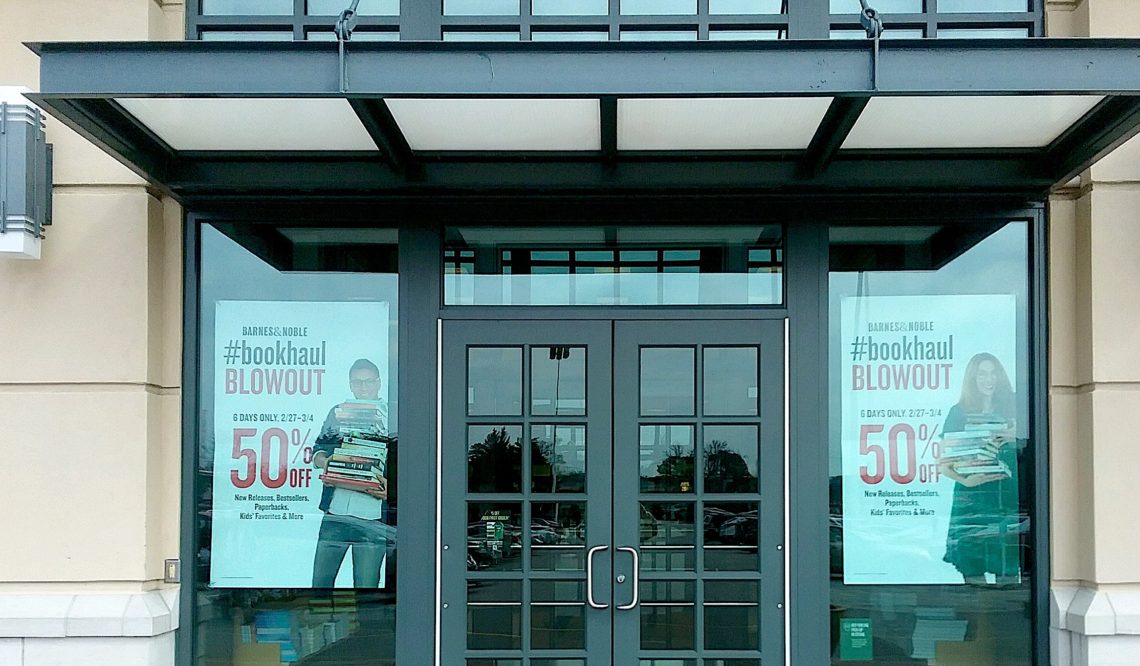 WHAT WOULD YOU CHOOSE?
Walked into a Barnes & Noble the other day. Signs everywhere said "Bookhaul Blowout! … 50% Off." It was only for select books, of course, but there were quite a few.
First, I should note, a couple of my own books were on a "Local Authors" table.
If they're selling mine, of course I'll buy theirs.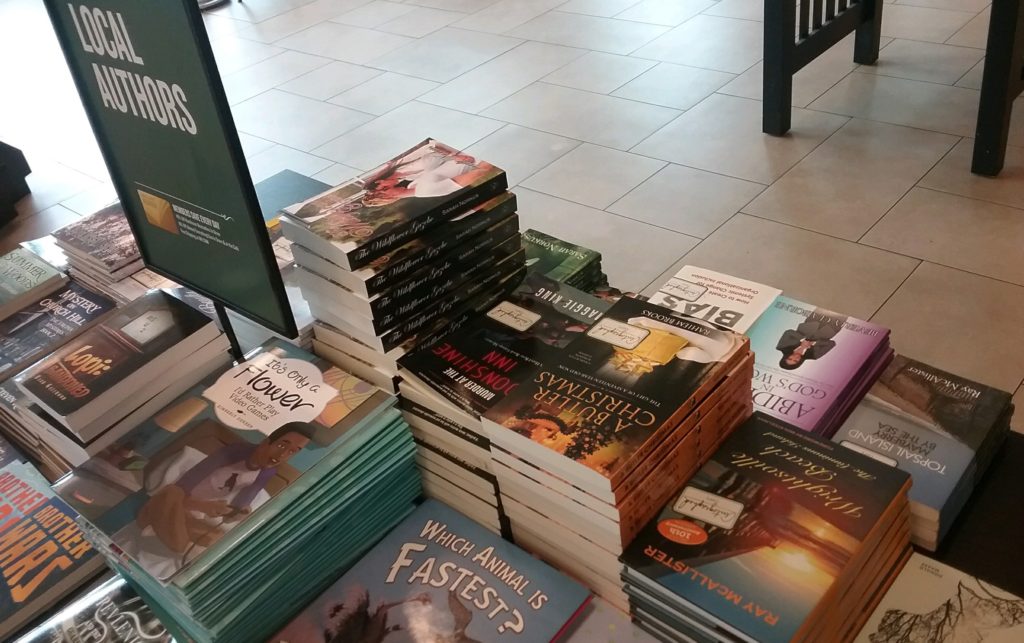 By the way, I try to make my new book purchases at brick-and-mortar stores, because I want them to be around. (Some favorites: North Carolina coastal indies like Buxton Village Books, Books to be Red, Quarter Moon Books, Duck's Cottage, Island Bookstore, Downtown Books and such, and Richmond indies like Fountain Bookstore, Chop Suey Books, and Book People — all great shops. Plus Barnes & Noble.
[Disclaimer: OK, yes, we do sell a lot of books on Amazon, and we're glad. I also order out-of-print books there. But I consider this only somewhat hypocritical on my part.]
Back to the point: I walked in and suddenly found a ton of books, mostly recent paperbacks at 50 percent off. Make that 60 percent off with my membership. Plus, you get a free tote with three books, and I saw one with a quote from Thomas Jefferson. Why not?
So what books would I buy on a whim?
What three would YOU buy?
My choices ($47.98 worth of books that cost just $19.20, before taxes) ended up being:
Bossypants by Tina Fey. Always liked her. Very bright, clearly, and very funny. Plus, we just saw her at The Richmond Forum. Obvious choice.
Poldark: Ross Poldark by Winston Graham. Vicki's been watching the series and says it's first-rate. Worth taking a flyer.
And …
This is the outlier …
Get ready …
3. Hope Never Dies by Andrew Shaffer. Cover said Shaffer is "the New York Times best-selling author of Fifty Shames of Earl Grey and other malarkey." But the clincher: This is … "An Obama Biden Mystery." Really. There's even a drawing on the cover of Joe Biden driving a convertible with Barack Obama, standing up, pointing the way. The description: "It's been several months since the 2016 presidential election, and 'Uncle Joe' Biden is puttering around his house, grouting the tile in his master bathroom, feeling lost and adrift in an America that doesn't make sense anymore. But when his favorite Amtrak conductor dies in a suspicious accident, Joe feels a familiar desire to serve — and he leaps into the role of amateur sleuth, with a little help from his old friend President Barack Obama (code name: Renegade). Together they'll plumb the darkest depths of Delaware, traveling from cheap motels to biker bars and beyond, as they uncover the sinister forces advancing America's opioid epidemic. Part action thriller, part mystery, part bromance, and (just to be clear) 100 percent fiction, Hope Never Dies imagines life after the Oval Office for two of America's greatest heroes. Together they'll prove that justice has no term limits."
Who knows. May well be garbage. But it's audacious.
And I figure, yes, of course, certainly you can judge a book by its cover.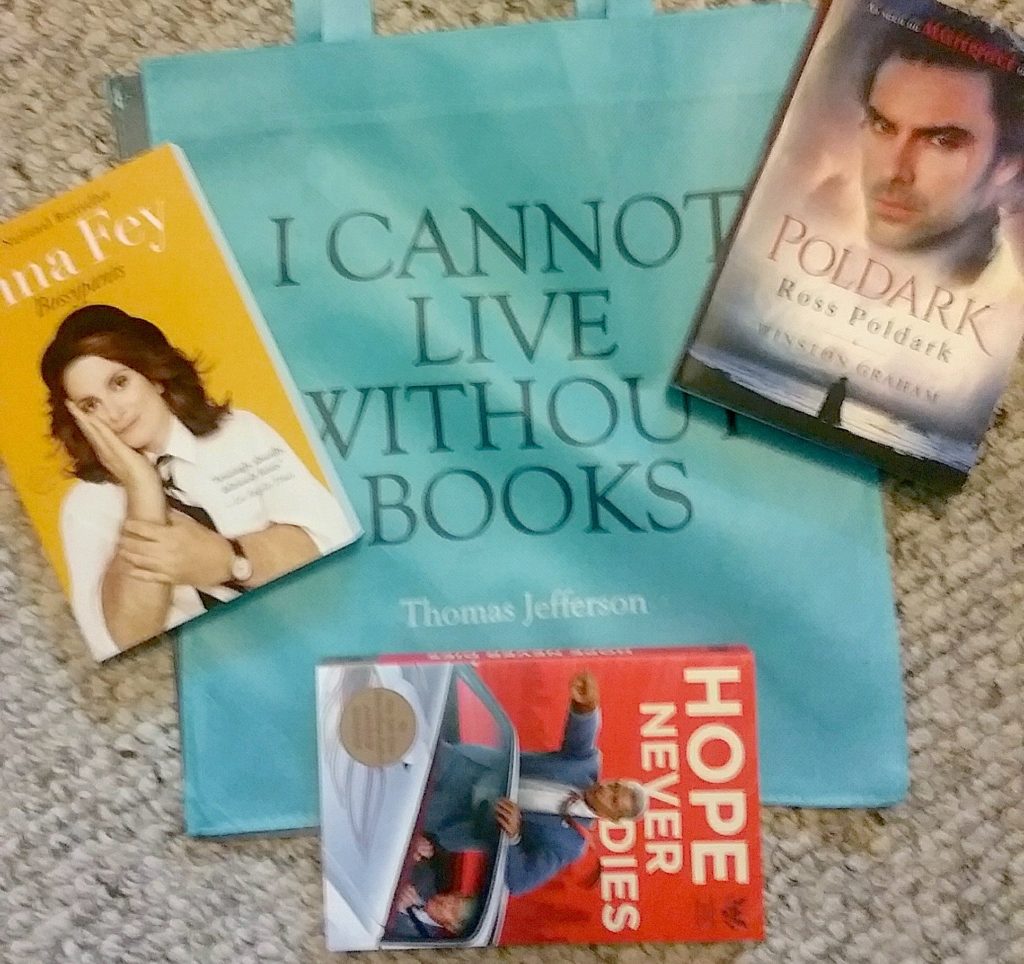 Now what would be YOUR THREE BOOKS ON A WHIM?
[Disclaimer: This is a 100 percent non-partisan page. I definitely will buy the first "Trump Pence Mystery," as well. So someone out there, write it.]