Let's make this an Independent Bookstore Day challenge …
And don't worry. Amazon will do just fine
Today is Independent Bookstore Day, which, sadly, we need.
Really, it's independent bookstores that we need.
And local Mom and Pops.
And downtowns.
And you get all this already. And you know why they're endangered. And, no, it's not because we don't want them. We do. But we don't recognize our own long-term interests.
(In case you don't, let me direct you to this eye-opening story: "Kansas Bookshop's Fight with Amazon is About More Than the Price of Books.")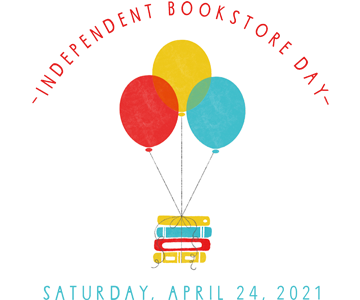 So here's the cure: Buy at least one book today from a local independent bookstore.
It's a start.
Let's make it a challenge.
And share your purchases right here. Me? I'm again buying a book from each of five of my favorite bookstores. Having watched this month's Ken Burns' compelling PBS series on Ernest Hemingway, I had no trouble coming up with this year's choices. Hemingway wrote four classic novels and numerous classic short stories. Turns out the Hemingway Library has put out special editions, so I have ordered:
The Sun Also Rises, from Buxton Village Books, Buxton, N.C.
A Farewell to Arms, Fountain Bookstore, Richmond, Va.
The Short Stories, Books to be Red, Ocracoke, N.C.
For Whom the Bell Tolls, Quarter Moon Books & Gifts, Topsail Beach, N.C
The Old Man and the Sea, Downtown Books, Manteo, N.C.

These five shops are owned/managed by smart, hard-working booksellers (all women, it turns out) who know their customers and care about them. But honestly, so are most indie bookstores I've encountered. You can't go wrong, even if you do have to spend a couple more dollars on a book.
So how about you? What book (or books) are you getting today? And from which shops? Share your choices. Let others know. Encourage them to do likewise.
Doesn't matter which book you got or where. Or how many. There are no winners here.
Except, of course, everyone.